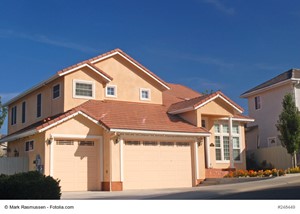 Let's face it – there is no place like California. From its awe-inspiring beaches to Disneyland, Hollywood and other amazing attractions and landmarks, there is a lot to like about the Golden State. As such, there is significant demand for luxury houses in San Francisco, Los Angeles and other California cities and towns. And for those who want to purchase one of these residences, they likely will need to plan ahead for the Golden State luxury homebuying journey.
With a California luxury homebuying strategy in place, you may be better equipped than other buyers to acquire your dream residence in Cupertino, Malibu or elsewhere in the Golden State. In fact, there are several things you can do to craft an effective California luxury homebuying plan, and these include:
1. Hone Your Home Search
You know you want to acquire a first-rate California luxury home, but it often helps to craft a list of features you want to find in your dream residence. That way, you can narrow your home search to luxury residences that match your expectations.
Also, it generally is a good idea to focus on luxury houses in a set group of California cities and towns. If you want to find a luxury residence that provides convenient access to the boutiques and shops on Rodeo Drive, for example, you may want to explore premium houses in and around Beverly Hills. Or, if you prefer to live near the top beaches in Santa Monica, you can search for luxury houses in the Santa Monica area.
2. Secure Home Financing
A jumbo mortgage usually is a must-have, regardless of where you want to buy a luxury house in California. If you consult with several banks, you can review a wide range of jumbo mortgage options and select the right one based on your finances.
Of course, if you have questions about jumbo mortgages, banks are happy to help you. These financial institutions can teach you about all aspects of jumbo mortgages so you can make an informed home financing selection.
3. Hire a Real Estate Agent
A real estate agent takes the guesswork out of finding a luxury home in San Bernardino, Anaheim or anywhere else in California. Therefore, you may want to hire a real estate agent to help you navigate all stages of the Golden State luxury homebuying journey.
There is no shortage of real estate agents available in cities and towns across California. Meanwhile, a real estate agent will work with you to help you accomplish your desired results. If you want to buy a luxury home in the Bay Area, for instance, a real estate agent will help you do just that. On the other hand, if you aspire to own a house that provides quick, easy access to family members in San Diego, a real estate agent will make it simple for you to find your dream residence in the San Diego area.
Kick off a successful California luxury home search – use the aforementioned tips, and you can accelerate the process of finding and buying your ideal Golden State luxury house.