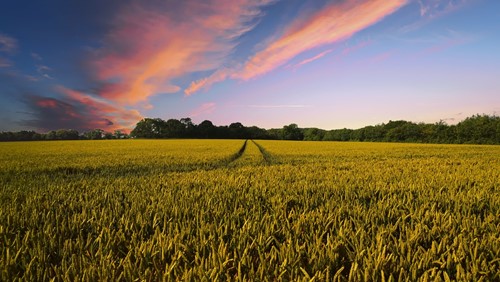 Photo by Pete Linforth via Pixabay
Vacant land is a hot commodity – especially for builders. If you're searching for a home, you may find one in an area that's growing in population but still offers great lots. Interestingly enough, these areas that look like thriving cities could be zoned in an area deemed "rural." If so, you may qualify for a rural home loan.
What's a Rural Home Loan?
Rural home loans are issued by the U.S. Department of Agriculture (USDA) and have specific criteria and qualifications. These loans are designed to provide homeownership to rural and suburban Americans that may not qualify for conventional financing. Here are some advantages:
USDA guarantees all loans against default
No down payment
Lowest funding fee of all loans backed by the government
No private mortgage insurance requirement
Flexible credit guidelines
How Do I Qualify?
In order to qualify for this program, you must be a U.S. citizen or have permanent residency. Credit scores should be 640 at a minimum and proof of stable income is required. The lenders check payment history – you should have no late payments or collections, and the adjusted household income should be equal to or less than 115% of the area's median income. The property must be the primary residence and located in a qualified rural area.
There are many places that qualify as rural that will surprise you. Gone are the days where there is nothing around and all you see is miles and miles of empty land. Obtaining a rural loan will allow homeowners to purchase in areas that provide land that's worth the money.
The USDA Loan Process
The process has a few components involved. First, you must find a lender and prequalify. It's best to find a lender specializing in this area to get the best benefit. The lender is going to focus on how much you want to borrow, your income and other assets and your monthly debts. In order to qualify, they will do a hard credit inquiry.
After the prequalification to determine how much you are eligible for, you go through the preapproval process which is more in-depth. The lender will require photo identification, tax returns, W-2's, bank statements, and pay stubs. This is when they determine your debt-to-income ratio to see how much you can actually afford.
The next step is finding a USDA-approved home. This is where you work with a realtor to find properties that appeal to you. Once you find it, it's time to sign a purchase agreement, go through processing and underwriting, and finally, the closing. Securing the loan is based on the broker, your financial situation and the property you have chosen.
Have you seen a home in a rural area that you like? Now you know the criteria involved with obtaining a USDA loan. Are you ready? The rest is up to you.