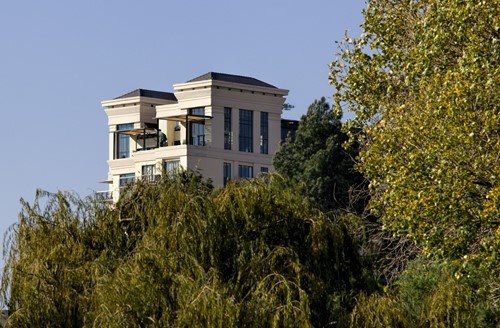 Buying a luxury penthouse isn't just about finding one perfect thing about it. Several other factors come into play when deciding where you might live for many years. If everything isn't just right, you may end up with buyer's remorse. Buying a penthouse is different from buying a house in that you have to share several features with others.
Location
The most important part about finding a great luxury penthouse is the location. You could have a luxury penthouse in a part of town that isn't the best. While you might be safe in the building and your penthouse, your vehicle might not be quite as safe. And, when you have guests, you don't want the outside of the building and the area around the building to look trashy, even though the inside is ultra-luxurious.
View
The view goes right along with the location. You are paying top dollar for the penthouse. You should have some benefits for the price you pay, even if money is no object. A building might have a great view on one side, but if your penthouse is not on that side of the building, you won't get the view. Be sure the view isn't overlooking a bad part of the city. Not only will you be looking at an eyesore, but the sounds and smells could keep you from enjoying the penthouse.
Balcony
Your penthouse should have a good-sized balcony. If you want to grill out or just sit outside and get some fresh air, you won't have to go all the way downstairs to do it. The balcony should have a sturdy railing, the cement or wood should be in good condition and it should not smell. Previous owners could have let their animals out to do their business on the balcony instead of walking them.
The Floor Plan
As with buying a house, a penthouse should have a floor plan that is perfect for you. If you enjoy entertaining, pick a floor plan that has enough space, preferably an open plan for the living room, kitchen and dining room. A split floor plan is also nice, as it separates the master from the other bedrooms and gives you privacy whether you have kids or have guests that stay over. If you have guests that stay over, you might look for a floor plan that includes more than one master suite.
Convenient Parking
In some cases, a penthouse may not have convenient parking, whether the parking is outside or in an adjacent building. The penthouse you choose should have parking in your building. Also, management should allocate plenty of parking for guests. You would need at least two spaces for yourself if you have a family and drive two vehicles. Guest parking should also be in the same building.