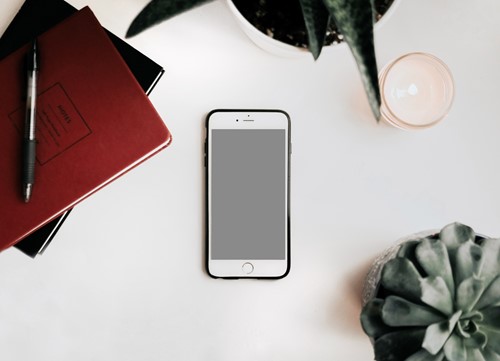 Photo by Benjaminrobyn Jespersen on Unsplash

Real estate agents sell homes -- but the agent you choose should offer you a comprehensive lineup of services and assistance. If your agent is just a "set it and forget it" seller, you're missing out on the level of service you deserve. Ask any prospective agent about what they have to offer, and compare it to the list below to ensure you are in good hands.
Present the Home Accurately & Well
From the language used to describe your home in listings to the photographs and level of detail attached to the listing, your agent needs to be able to create a compelling listing package that appeals to the right buyers. Simply grabbing a few pictures and picking a price is not enough; they should be able to fully relay how amazing your property is. If they do not have the right approach to listing and presentation, all the marketing in the world won't help. Your agent should also properly qualify buyers -- so you don't end up with a steady stream of visitors, but no actual offers.
Have a Robust Marketing Plan
Marketing means more than just listing the home and putting up a sign; your home should actively appear in listings online and in print. You should see your home on the agent's website and in their social media feeds. Open houses, agent viewings and other events should be part of the plan. If your prospective agent can't tell you how they'll market your home, they may not have a plan at all.
Deliver Bad News
If you're a buyer, your buyer's agent should let the sellers know what issues are preventing you from making an offer, or why you've chosen the figure you have. If you're selling, your agent needs to be able to let you know the things you should change before you list -- or fill you in on agent and buyer reactions to your home. If they can't communicate these details, then you might miss out.
Negotiate on Your Behalf
Your agent needs to be able to negotiate with other professional agents to arrive at a fair price for your home, whether you are the buyer or the seller. Unless your agent is a skilled negotiator, you could come out with less money for your home -- or overpay for a new property. Two skilled agents working together can come up with a solution that works for everyone and ensure you have a seamless transaction.
Listen to Your Concerns
Your agent should fully understand the factors that matter to you most, whether you are buying or selling. From the bottom line amount you have to get from your home to the safeguarding of your pets when the home is shown your agent should listen to you and answer your questions fully. If you don't feel like you are being heard or the agent isn't responding to your needs, you likely need a better match.
Understanding the roles your agent can play and what they should offer you can help you evaluate a REALTOR® and ensure you find your perfect match. You'll be working together for a while, so taking the time to find an agent who cares and delivers will have a huge impact on your home selling or buying experience.